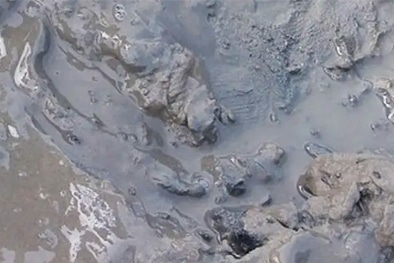 Accumulation of residues is called sludge in sewage treatment plant. Sewage sludge is a solid or slurry residue produced in the process of wastewater treatment. This residue is divided into primary sludge and secondary sludge. Primary sludge is produced by chemical precipitation, precipitation, and other primary processes, while secondary sludge is active waste biomass from biological treatment.
Sewage sludge treatment and disposal is an important factor in all the sewage treatment plant design and operation. Two basic objectives of treating sludge prior to final disposal are to reduce its volume and stabilize organic materials. Stable sludge does not smell bad and can be treated without causing nuisance or health hazards, while the smaller sludge volume reduces the cost of pumping and storage. Therefore, proper disposal of such sludge to minimize its impact on the environment is extremely important.
Sludge treatment process
The treatment of sewage sludge includes: thickening, digestion, dewatering and disposal processes.
Step 1 – Sludge thickening
Thickening is usually the first step in sludge treatment. In this step, sewage sludge is thickened in a gravity thickener to reduce its total volume to less than half, thus making the sludge easy to handle. Dissolved air flotation is another alternative method that can be used to effectively thicken sludge by using air bubbles to float solids to the top.
Step 2 – Sludge digestion
Sludge digestion is a biological process in which organic solids are broken down into stable material, this process also helps to reduce the total mass of the solids while destroying pathogens for dewatering or drying.
Large wastewater treatment plants typically use a second-stage digestion system in which organic matter is metabolized anaerobically by bacteria (in the absence of oxygen). In the first stage, the dried solid sludge is heated and mixed in a closed tank to allow anaerobic digestion by acid producing bacteria. These bacteria hydrolyze the large proteins and lipids present in the sludge and break them down into smaller water-soluble molecules, which are then fermented into various fatty acids. The sludge then flows into a second tank where it is converted by other bacteria into carbon dioxide (CO2) and methane, which is then collected and reused to power the digestion tank and generate electricity (depending on the amount recovered).
Sludge digestion can also be performed under aerobic conditions – i.e. in the presence of oxygen. The sludge is vigorously aerated in open tanks for about 21 days. No methane gas is formed during this process. Although aerobic systems are easier to operate than anaerobic systems, they are typically more expensive to operate due to the energy required for aeration. Aerobic digestion is often combined with small extended aeration or contact stabilization systems.
Aerobic and conventional anaerobic digestion converts about half of the organic sludge solids into liquid and gas. Thermal hydrolysis and anaerobic digestion can convert about 60 to 70 percent of the solids into liquid and gas. Not only is the amount of solids produced smaller compared to conventional digestion, but the increased biogas production can make some wastewater treatment plants self-sufficient in energy.
Step 3 – Sludge dewatering
Digested sludge is usually dewatered prior to disposal. The dewatered sludge still contains a significant amount of water – often up to 75% – but even with this moisture content, the sludge no longer behaves as a liquid and can be disposed of as a solid material. Therefore, it is important to dewater and dry the sludge beforehand. While using a sludge drying bed is the most common method of performing this process, it is very time consuming and can take several weeks to complete the process. To expedite these processes, waste management programs also employ solid-liquid separation units to perform this process.
Alternatives to sludge drying beds include rotary drum vacuum filters, filter presses, centrifuges, and screw presses. These mechanical systems require less space than sludge drying beds, and they offer a greater degree of operational control and the ability to process solid waste more easily in less time and at a lower cost. However, they must usually be preceded by a step called sludge conditioning, in which chemicals are added to the liquid sludge to coagulate solids and improve drainability.
Step 4 – Disposal
Once the sludge has been effectively dewatered, it can be buried underground in a sanitary landfill or used as a fertilizer, depending on its chemical composition. If the sludge is too toxic to reuse or bury, the sludge can simply be incinerated and converted to ash.
While sewage sludge is usually treated using a standard action plan, it is very important to consider the source of the effluent, the treatment process used to reduce the effluent to sludge, and the possible by-products that can be recovered from the effluent. before selecting a sludge treatment plan for further use. This will not only help you optimize your overall output, but also help you reduce costs by recovering useful materials for secondary use prior to final disposal.