Aerobic digestion, a process in which suspended organic matter in wastewater or aeration tank sludge is partially decomposed and converted into inorganic substances such as carbon dioxide, water, ammonia and other organic compounds in a more stable form by the action of aerobic microorganisms. The principle of aerobic digestion is to put the microbial organism in a stage of endogenous metabolism, where the microorganism uses oxygen and decomposes biodegradable organic matter and cellular protoplasm. Aerobic digestion of sludge requires certain equipment, such as aeration tanks(roots blowers are usually used) to improve the oxygen source for digestion and thickening tanks to settle and separate sludge after digestion.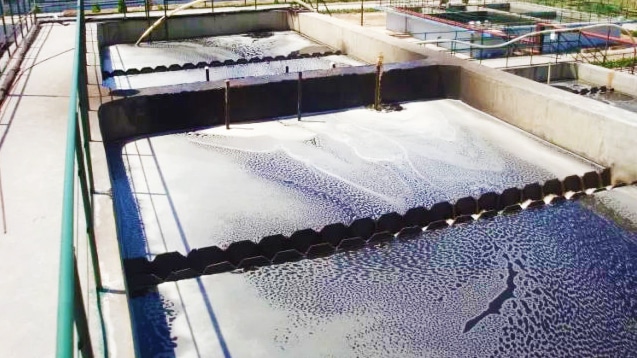 The organic matter in the wastewater is biochemically reacted by the enzymes produced by aerobic bacteria, and the C, N and P elements in the organic matter are converted or oxidized to CO2, NH3, nitrite, nitrate, etc., and partially synthesized into new protoplasm to provide nutrients for bacterial growth and reproduction. Aerobic digestion does not produce odoriferous substances and requires a short time to treat most organic wastes. Typically, aerobic treatment is used to treat low concentrations of wastewater (COD <1000 mg/L) when treatment requires the presence of oxygen. Wastewater with higher organic load (COD > 4000 mg/L) is usually treated anaerobically. Commonly used aerobic biological treatment methods include activated sludge, biofiltration, wastewater irrigation, and biological oxidation pond methods.
In conventional wastewater treatment, there are generally three steps – primary stage, secondary stage and tertiary stage. Primary wastewater treatment involves the removal of solids (sewage sludge) through sedimentation or flotation. The secondary treatment stage involves the removal of organic matter through microbial decomposition. As the effluent leaves the primary stage, it is introduced into a specially designed bioreactor where the material is utilized by microorganisms, such as bacteria (aerobic or anaerobic), algae and fungi (aerobic). After aerobic digestion, tertiary treatment occurs, and additional wastewater treatment is required if the water is reused, recycled or discharged to the environment.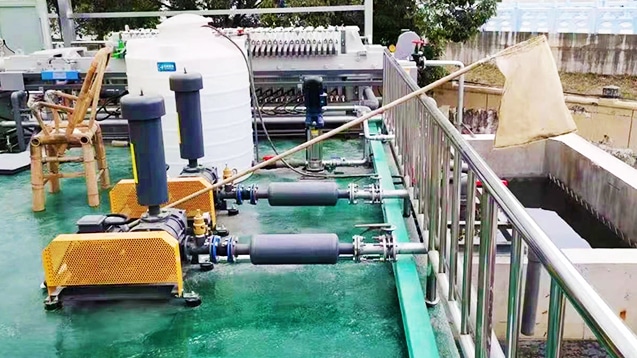 Biosolids management costs for small to medium sized wastewater treatment facilities can account for up to 45% of facility operation and maintenance costs. Upgrading aerobic digestion processes can save time and money while ensuring process performance meets disposal requirements.
Reduce energy costs by stopping aeration blower operation when aeration is not needed, keeping tank contents mixed with low-energy mixing solutions, and separating aeration from mixing to match air supply to process oxygen demand.
Minimize sludge disposal costs by reducing the amount of sludge disposed of through improved dewatering.
Reduces operator demand by providing visibility into real-time process changes and the ability to automatically adjust operations based on that information.